Random image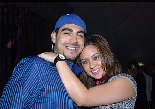 Sursock Party



GETTING AROUND
---

Service Taxi
The best and cheapest way to get around is by taxi or a shared taxi known locally as "service taxi". Taxis and service taxis are usually Mercedes cars distinguished by red number plates. Service taxis follow a pre-set route and will stop wherever you want. If you are standing on a street they usually stop and honk. Shout your destination and if he nods then get in. Fares are not listed anywhere, but payment is usually a standard charge of LL1,000 unless you are going to another city which you may have to take more than one service and cost may go up to 5,000 Lira.
The taxi service in Lebanon is efficient and there are numerous cars always available. Taxi drivers will take you anywhere in the country and some will even go across the border to Jordan and Syria. Visitors are advised to negotiate the fare before beginning any long journey.

Taxi
The same service car can become a taxi, if you pay the fare of the other four seats. This avoids stopping and starting to let other passengers in or out and you will be deposited right outside your destination.
Apart from the taxis that can be stopped on the streets, there are numerous taxis that have meters and that can be called in to your hotel.

Bus
Buses are also available, they cover some parts of Beirut and a few other destinations around the country. There are both private and state-owned buses from different sizes which can take you anywhere for only 500 Lira. There are two bus stations in Beirut: one outside the museum for destinations north of Beirut and another at Cola bridge for destinations south of Beirut.